Best Laptop Under 30000 To 35K In India: We all understand better the importance of electronic devices during the Corona crisis. Like eating food and breathing, there have also been electronic gadgets, with the help of which you can do office work sitting at home and your children can also study online. Among such gadgets are devices like laptops and tablets, whose sales have increased significantly. There is a lot of demand for laptops with low cost i.e. affordable but good features in India, in such a situation, we bring to you all the information including the price and features of the great laptops of Acer, Lenovo, ASUS, Avita and HP company between 30 to 35 thousand rupees. After knowing about them, you will make up your mind to buy them.
read this also-Another cool phone! When will OnePlus Nord 2 launch in India and what are the special features, see details
HP 15 Thin & Light Ryzen 3-3250 Laptop
You can buy this HP laptop on Amazon for Rs 33,199. This laptop with 15.6 inch HD display has 4 GB RAM and 1 TB storage. Equipped with AMD Ryzen 3 3250U processor, this laptop has Windows 10 Home operating system pre-installed. Along with this, Microsoft Office 2019 Home and Student Edition has also been given. Available in black color, this laptop can be used for more than 5 hours on a single charge.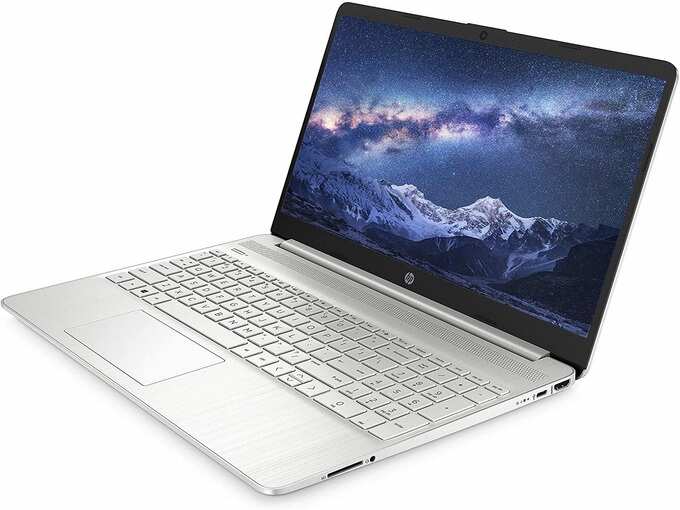 Many great laptops from HP at low prices
Acer Aspire 3 Laptop Intel Core I3 10th Gen
The price of this Acer laptop on Amazon is Rs 32,999. With a 15.6-inch Full HD display, this laptop is powered by 10th Gen Intel® CoreTM i3-1005G1 processor. This Acer laptop has 4 GB RAM and 1 TB storage. Very thin and light in weight, the weight of this Acer laptop is 1.9 kg. Acer claims that you can use it for more than 9 hours on a single charge.
read this also-Know everything about iPhone 13 Series smartphones before launch, many special features will be seen
ASUS VivoBook 14 (2020) Intel Core i3-1005G1 10th Gen
This Asus laptop is very good for less than 35 thousand rupees. You can buy Asus VivoBook 12 2020 Edition on Amazon for Rs 32,990. Talking about its features, it has Intel Core i3 10th Gen processor and Intel UHD graphics card. This laptop with 14 inch display has 4 GB RAM and 1 TB storage. Asus VivoBook 14 weighs 1.6 kg. The battery life of this Asus laptop is also very good.
read this also-wonderful! Smartphone will start charging as soon as you speak, Xiaomi is bringing Sound Charging, see details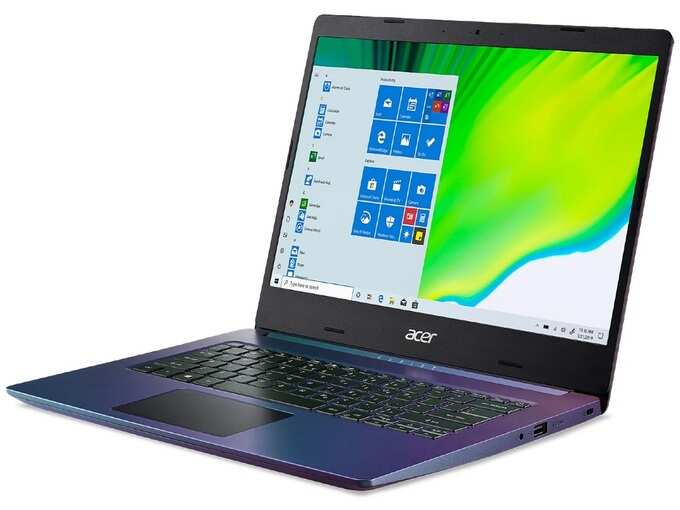 Avita PURA NS14A6INU541 Laptop
In the budget segment, Avita company also has many great laptops, in which the price of Avita Purea is Rs 34,320. The 14-inch display laptop is powered by AMD Ryzen 3 3200U processor and AMD Radeon Vega 3 graphics card. Avita has introduced this laptop with 8 GB RAM and 256 GB storage. The weight of this laptop is 1.34 kg and it is equipped with Windows 10 base operating system. If you are looking for a laptop with good features at a low price, then this option is right for you.
Lenovo laptops sell well in India
Lenovo Ideapad S145 AMD RYZEN 3 3200U
Lenovo has also launched many laptops with great looks and features at a low price. One of them is Lenovo Ideapad S145, whose AMD RYZEN 3 3200U processor variant costs Rs 29,990. This Lenovo laptop with 15.6 inch display has been introduced with 4 GB RAM and 1 TB storage. This laptop is powered by AMD Ryzen 3 3200U processor and AMD Radeon Vega 3 graphics card. Weighing 1.85 kg, the battery backup of this laptop is also very good.

Source link