Facebook Smartwatch Launch Price specs Details: The world's most popular social media site Facebook is soon going to launch the first smartwatch for its users, which will be the first such device from this American tech giant, which is in the smart wearables segment. We and you have been hearing for a long time that Facebook's smartwatch is on the way. Yes, it is true and Facebook's first smartwatch is also ready, but it can be launched by the beginning of next year. Along with this, in the coming time, Facebook can launch many more devices, which can also be smartphones.
Will see two cameras and detachable display
Facebook Smartwatch It will compete directly with the cheap and expensive smartwatches of many other companies including Samung, Apple, Xiaomi, Realme, Oppo, OnePlus, Huawei in the market. It is believed that many advanced features will be seen in Facebook's first smartwatch, which the world is not aware of yet. According to the leaked report, while the Facebook smartwatch will have two cameras, its display can be opened and separated. Along with this, users will be able to send messages to anyone from their smartwatch and use social media site Facebook as well as apps like Instagram and WhatsApp.
read this also-There will be a ruckus! Oppo's new smartphone is coming, will have 120Hz display and Snapdragon 768G processor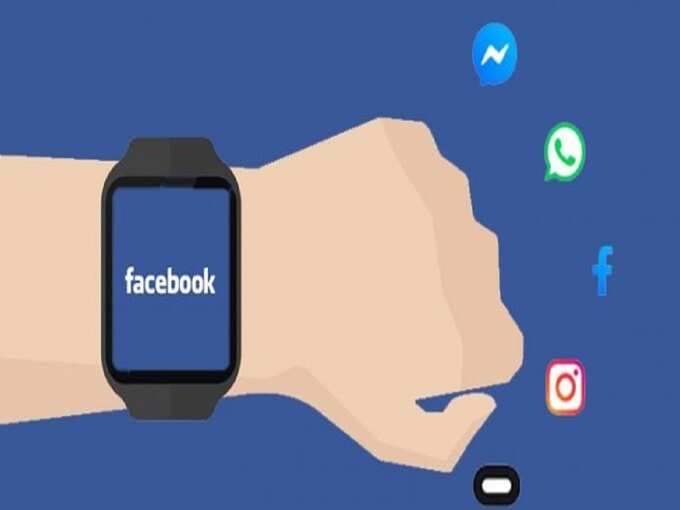 Many special features will be seen in Facebook smartwatch (Image- nifey)
Premium Segment Smartwatch
In Facebook Smartwatch, important features including health trackers, blood oxygen level monitors, heart set sensors can be seen from all over the world, which is currently available to users with inexpensive and cheap smartwatches. It is believed that Facebook's first smartwatch will be of the premium segment, which can cost around Rs 30000. Apple's premium smartwatch comes in this budget, so Facebook's first smart wearables device will compete with Apple's device. The Facebook smartwatch can be launched in January next year and Facebook is engaged in manufacturing its next-generation device.
read this also-Upcoming great smartphone Tecno Phantom X, see the features before the launch of the phone with 50 MP camera