Apple Watch Series 7 Launch Date Price Features: The world's most valuable company Apple is going to unveil its next-generation smartwatch Apple Watch Series 7 along with iPhone 13 Series Mobiles in the coming September. It is believed that in September these flagship devices can be launched worldwide. From time to time, we keep you informed about the possible features of the iPhone 13 series smartphones, today we are going to tell you about the possible features of the Apple Watch Series 7 smartwatch, the information which has recently surfaced through leaks. .
Will see a lot of new
It is believed that due to the reduced processor size, a bigger battery can be seen in Apple Watch Series 7, that is, the upcoming Apple smartwatch will be better than all the previously launched smartwatches in terms of battery backup. There have been reports from time to time that Apple is working on Blood Sugar Sensor and Body Temperature Sensor technology, so it can be expected that people will see the body temperature sensor in Apple's upcoming smartwatch as well as blood sugar. Very important features like sensors will also be seen. However, nothing concrete has been told from Apple so far.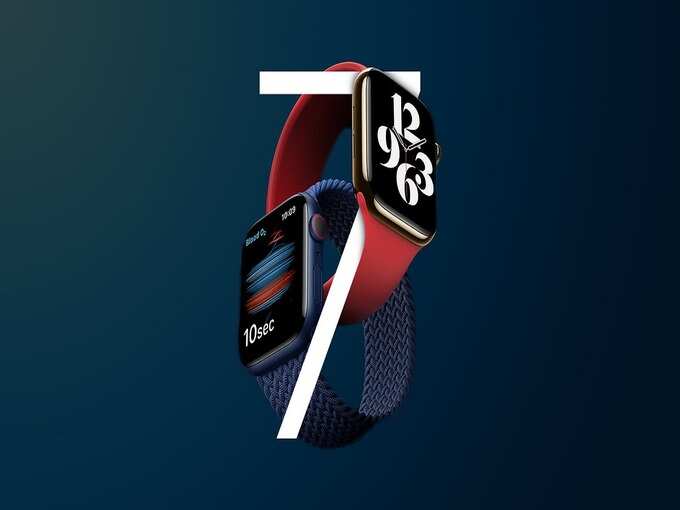 Apple's new smartwatch will be equipped with great looks and great features
Better design and color options
The news is coming that Apple Watch Series 7 can be offered with new color options and designs. Earlier news was coming that this smartwatch would have features like blood glucose monitor, but later it was denied. Let us tell you that this year Apple iPhone 13 Series Smartphones will also be launched, which can come with better processor, great cameras and powerful battery as well as 1 TB storage option. Eagerly waiting for the iPhone 13 series mobile launch. The details of these upcoming products of Apple will be revealed in the coming days.